Mobile Application Development
Providing award winning mobile app development services in US and Canada since 2018.
Hire an Experienced & Dedicated Application Development Company Near You
At Many Hats, we offer b2b and commercial clients with the best mobile application development service available. Our expert frontend, backend, and full stack mobile app developers are at your disposal, ready to build custom apps across multiple mobile devices and operating systems, including App, Android, and Windows devices, whether it is single platform, or cross-platform mobile app development.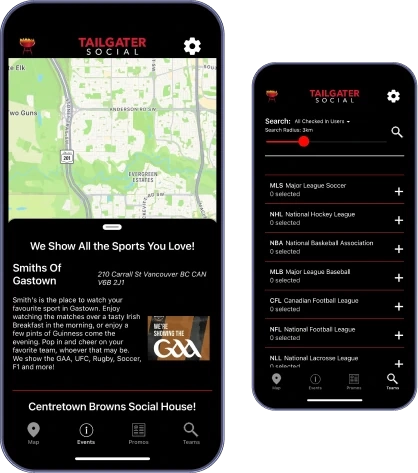 Android Mobile App Development
We develop web & mobile apps for Android devices and platforms using the best Android app development tools, including Android Studio, Eclipse, and IntelliJ IDEA. (this line needs revision)
iOS Mobile App Development
Our iOS app development experts build commercially ready web and mobile apps delivered across all iOS devices and is specifically designed for The App Store and iTunes using the latest tech stacks, including Xcode, AppCode, CodeRunner, RxSwift, Mockingbird, CocoaPods, Applyzer, Alcatraz, Marvel, etc. (tech stacks need revision)
Windows App Development
We offer Windows mobile and web app development services using .NET frameworks as well as Microsoft Visual Studio that is suitable for the Microsoft Store.
Other App Platforms
We also offer application development services for platforms such as Apple HomeKit, Google Home, Amazon Alexa, BlackBerry, WebOS, Amazon Fire, tvOS, KaiOS, Samsung SmartThings, ARKit & ARCore, CarPlay & Android Auto, and other Internet of Things (IOT) platforms.
We Develop a Wide Range of Commercially Ready Mobile Applications
Many Hats is a dedicated mobile app development firm. Our Full-Stack Android application developers are experienced in all programming languages, tech stacks, and industries, providing you with the best possible commercial Android mobile app design and development services.
Enterprise App Development
Enterprise apps are designed to address the specific needs of businesses, improving internal operations, communication, and productivity.
M-commerce (Mobile Commerce) App Development
M-commerce apps are focused on facilitating mobile-based e-commerce, enabling users to shop, make payments, and manage their accounts.
Gaming App Development
Gaming apps encompass a wide range of genres, from casual and puzzle games to complex, high-performance 3D games.
Social Media App Development
Social media apps like Facebook, Instagram, and Twitter are designed for users to connect and share content.
Travel and Navigation App Development
These apps provide features like GPS navigation, booking accommodations, and discovering places of interest.
Health and Fitness App Development
Health and fitness apps help users track their physical activities, diet, and overall well-being.
Educational App Development
Educational apps offer interactive learning experiences for students of all ages, from preschool to lifelong learners.
Media and Entertainment App Development
This category includes apps for streaming, music, video, and news, providing content and entertainment on the go.
Utility App Development
Utility apps encompass a wide range of practical applications, from weather and productivity tools to calculators and barcode scanners.
Artificial Intelligence (AI) & Machine Learning (ML) Custom Application Development Integration
Empower your mobile and custom apps with artificial intelligence (AI) and machine learning (ML) technologies. Our AI/ML expert developers can augment any type of software applications with the power of artificial intelligence (AI) and machine learning (ML), providing advanced automation and predictive analytics to enhance your competitiveness.
Mobile App AI Integration
Mobile application development with AI integration is a cutting-edge approach that involves incorporating artificial intelligence capabilities into mobile apps. By harnessing the power of AI, developers can create apps that are smarter, more intuitive, and more responsive to user needs. This technology enables features such as personalized recommendations, natural language processing, and image recognition, enhancing the overall user experience. Mobile applications with AI integration are poised to revolutionize various industries, from healthcare and finance to entertainment and e-commerce, offering users more intelligent and efficient solutions on their smartphones and other mobile devices.
Computer Vision (CV) Integration
Computer Vision (CV) uses artificial intelligence to enable computers to understand and interpret visual information from the world. By integrating computer vision capabilities into software applications, developers can create solutions that can identify and analyze images and videos with remarkable accuracy. This technology finds applications in a wide range of industries, from healthcare and e-commerce to self-driving cars and security systems. It enhances user experiences, automates tasks, and opens up exciting opportunities for innovation, making it an indispensable tool in modern software development.
Large Language Model Integration
Large language model integration is a transformative approach that involves incorporating advanced natural language processing models into different applications. These models, like GPT-3, enable software to understand and generate human-like text, making it an invaluable tool for chatbots, content generation, and language-related tasks. By integrating large language models, developers can create applications that interact with users in a more human-like manner, automate text-based processes, and provide sophisticated language understanding. This technology is poised to revolutionize customer support, content creation, and communication, offering more intelligent and efficient solutions in various domains of software development.
Fraud Detection
Uses advanced algorithms to spot and thwart fraudulent activities by scrutinizing user behavior, transactions, and interactions. This tech boosts security and trust, particularly in financial and e-commerce apps, delivering real-time detection of fraud. Machine learning algorithms evolve to outsmart fraudsters, making it indispensable in the ongoing fight against digital fraud.
Predictive Analytics
Uses data-driven algorithms to forecast trends, user behavior, and system performance. They analyze historical data for informed predictions, aiding decision-making in various domains, from e-commerce to industrial maintenance. These capabilities proactively tackle challenges, optimize operations, and enhance user experiences, making them invaluable assets in digital development.
Voice Recognition Integration
Enabling apps to understand and respond to spoken language, enhancing user convenience and accessibility. From mobile device voice assistants to transcription services, this tech offers hands-free operation, accessibility features, and improved user engagement in software and app development.
Sentiment Analysis
Deciphers human emotions in text, reviews, and social media. Using advanced algorithms, it detects positivity, negativity, and sentiment strength. It's vital for understanding public opinion, brand sentiment, customer support, and content curation, boosting user engagement and business decision-making in software and app development.
Health and Fitness Tracking
Apps use AI, machine learning, and advanced algorithms to analyze data from wearables and sensors, tracking health metrics, fitness progress, and offering personalized recommendations. From step counting to tailored workouts, they empower users for better health. AI and machine learning enhance precision and personalization in software and app development in a health-conscious world.
Language Translation
Apps use advanced algorithms to translate text and speech accurately and swiftly between languages, fostering seamless communication for travel, business, and cultural exchange. They bridge linguistic gaps effortlessly, thanks to the transformative power of AI and machine learning, making the world more accessible and interconnected.
Our Cloud Service Technology Providers
We offer a wide array of cloud services to augment your mobile application development needs.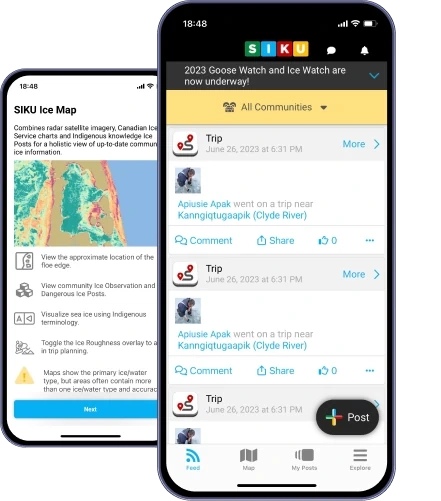 Amazon Web Services (AWS)
AWS is a subsidiary of Amazon and one of the largest and most widely used cloud platforms globally, offering a wide range of services, including computing power, storage, databases, machine learning, and more.
Microsoft Azure
Microsoft's cloud computing platform, Azure, is known for its extensive services, especially in the enterprise space, such as cloud infrastructure, artificial intelligence, and various developer tools.
Google Cloud Platform (GCP)
Google Cloud is Google's cloud offering, known for its strengths in data analytics, machine learning, and data storage. It's a popular choice for organizations focused on data-driven applications.
IBM Cloud
IBM Cloud offers a range of cloud services, including infrastructure as a service (IaaS), platform as a service (PaaS), and software as a service (SaaS). It's known for its focus on hybrid and multi-cloud solutions.
We Can Handle Any Platform, Tech Stack, and Programming Languages
Mobile application development encompasses various types and approaches based on the platform, technology, and purpose. Here are some different types of mobile application development.
Native App Development
Built for specific platforms like iOS (using Swift or Objective-C) or Android (using Java or Kotlin). They offer the best performance and access to platform-specific features but require separate development for each platform.
Cross-Platform App Development
Uses frameworks like React Native, Flutter, or Xamarin to create apps that can run on multiple platforms with a single codebase, reducing development time and costs.
Progressive Web Apps (PWAs)
Web applications that function like mobile apps. They are built using web technologies (HTML, CSS, and JavaScript) and offer a responsive and app-like experience in the mobile browser.
Hybrid App Development
Uses web technologies (HTML, CSS, and JavaScript) and are wrapped in a native container. Tools like Apache Cordova or PhoneGap are used to create apps that work on multiple platforms while having some access to native device features.
Augmented Reality (AR) App Development
Apps like Pokémon GO, overlay digital content on the real world using technologies such as ARKit (iOS) and ARCore (Android).
Virtual Reality (VR) App Development
Provide immersive, 3D experiences by creating virtual worlds or environments. These apps often require specialized hardware like VR headsets.
Internet of Things (IoT) App Development
Enables users to interact with and control IoT devices, collecting and analyzing data from connected devices.
Mobile Application Development For All Industries
Our senior software engineer team is experienced with all major industries.
Retail and E-commerce
Retail apps facilitate online shopping, order tracking, and mobile payment options.
Government and Public Services
Apps for government services, tax filing, and civic engagement are becoming more prevalent.
Social Media
Social networking platforms are a major category, connecting users worldwide.
Utilities and Productivity
Productivity apps for task management, note-taking, and office tools are essential for business users.
Healthcare
Healthcare apps cover a vast spectrum, including telemedicine, health and fitness tracking, medication management, and medical record access.
Automotive
Mobile apps for car connectivity, navigation, and remote control are in demand.
Education
Educational apps support e-learning, offering courses, interactive study materials, and language learning.
Finance and Banking
These apps offer mobile banking, payment processing, budgeting, investment, and cryptocurrency services.
Travel and Hospitality
Travel apps provide services for booking flights, accommodations, car rentals, and discovering tourist attractions.
Entertainment and Media
Apps for streaming music, videos, games, and news are widely popular in this industry.
Food and Beverage
Food delivery, restaurant reservations, and recipe apps are prominent in this industry.
Transportation and Ride-Sharing
Apps like Uber and Lyft offer on-demand transportation services.
Manufacturing and Logistics
These apps facilitate supply chain management, inventory tracking, and order fulfillment.
Real Estate
Real estate apps assist users in searching for properties, mortgage calculators, and virtual property tours.
Energy and utilities
Apps help users manage and monitor energy consumption, smart home devices, and utilities.
Gaming
The gaming industry is huge, with mobile games being a significant part, offering a wide variety of genres.
Sports and Fitness
These apps include fitness tracking, sports news, and workout guidance.
Insurance
Insurance companies use mobile apps for claims processing, policy management, and quotes.
Legal and Compliance
Legal and compliance apps aid legal professionals with document management, research, and legal tools.
Agriculture
Apps support farmers with weather data, crop management, and precision agriculture.
We Are One Of The Best Mobile App Developers In Canada & US
Our programmers, software developers, and computer engineers are experts in all popular programming languages, frameworks, databases, and development tools.